Founder and CEO, Board Certified Patient Advocate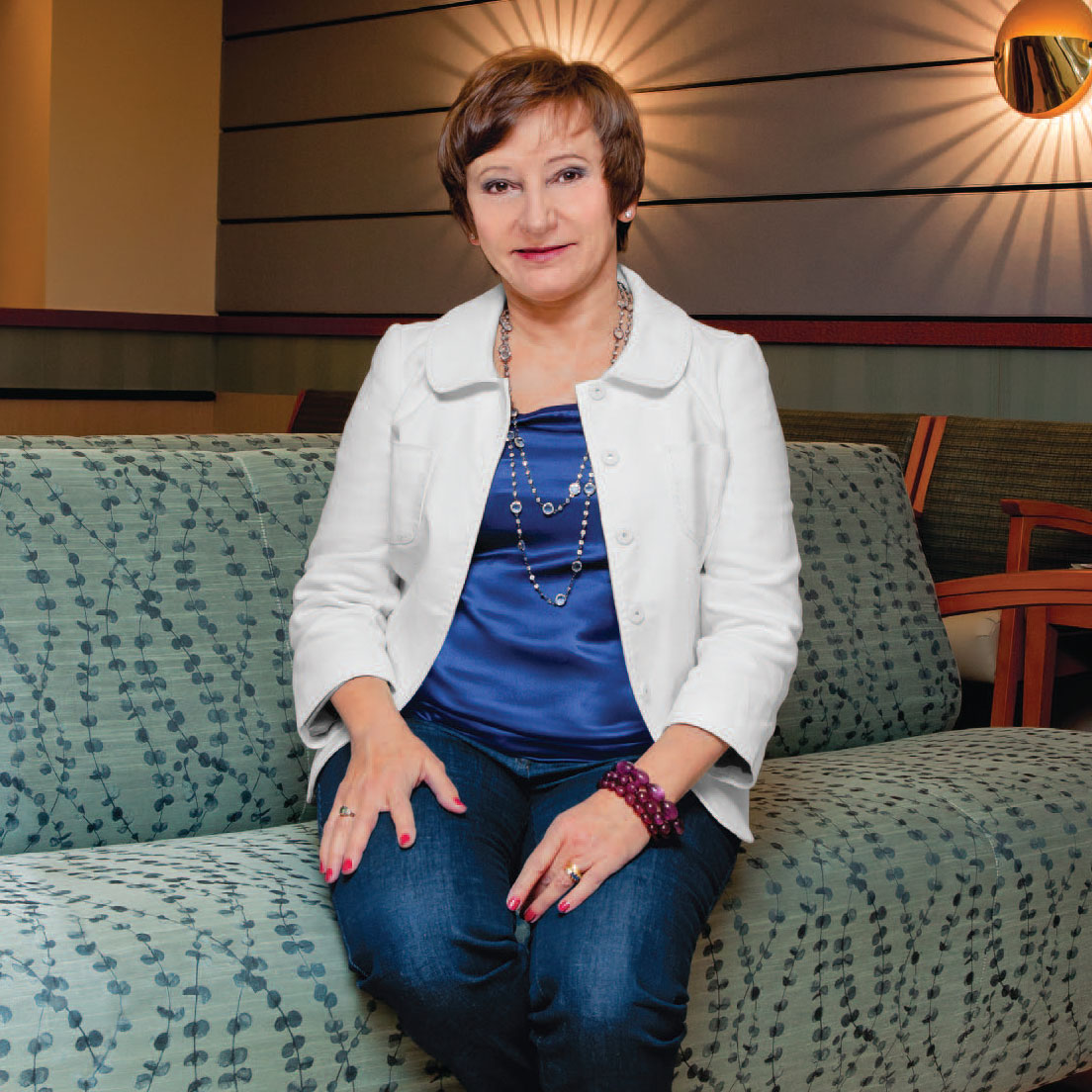 Elisabeth Schuler
---
A pioneer in the health advocacy movement, Elisabeth Schuler (formerly Russell), launched Patient Navigator LLC in October 2004 after navigating her 2-year old daughter's journey through an inoperable brainstem tumor.
After her daughter had recovered and she had experienced first-hand how difficult and frightening it is for families under stress to navigate the complexities of the American health care system, she committed herself to a new career using what she had learned as a patient advocate to help and teach others.
Of her new calling, Elisabeth recounts a conversation with her pastor in 2003. She asked him, "What can I do to thank God for the miracle of my daughter's survival?"
He told her, very simply, "You should help other people going through the same thing."
She knew at that moment she had been given her answer.
Elisabeth Schuler is a Board Certified Patient Advocate. In addition to over a decade of experience helping patients and their families navigate the healthcare maze, Elisabeth has also served as President of the National Association of Healthcare Advocacy, which she co-founded in 2009. In 2012, she was invited to participate in a strategic task force on the future of patient advocacy by the University of Wisconsin. She is a member of the Alliance of Professional Health Advocates.
Elisabeth is also a fully-trained bereavement counselor and founded a parent loss support group which she facilitated for ten years. She has been a full-time caregiver for a family member and understands the needs of senior citizens and their families.
She has two children, a son who is 28 and her daughter who is now a healthy, thriving 25-year old who is now a pediatric nurse in Maryland.
Elisabeth has been trained in several disciplines. In October 2011, she completed the Mind-Body Medicine Professional Training Program offered by the Center for Mind-Body Medicine (CMBM) in Washington D.C In June 2009, Elisabeth completed CancerGuides® II training, the Center for Mind-Body Medicine's course in integrative oncology for people with cancer and their families. That same year, she completed a continuing education course on conventional medicine at Georgetown University. In 2007, she earned the Certified Senior Advisor (CSA)® credential which provides specialized training in aging and important issues that affect seniors. She became a Board Certified Patient Advocate in 2020.
In her first career, Elisabeth worked 24 years in the U.S. Government, 22 of them as a diplomat with the U.S. Department of State during which time she earned nine prestigious Honor Awards. Her Foreign Service career taught her exceptional oral, written and cultural communication skills which she uses in her advocacy work. She holds a master's degree from Georgetown University's School of Foreign Service and a Bachelor's Degree from the American University in Paris, France. She has lived abroad, traveled extensively and speaks French and Spanish.
Director for Medical Research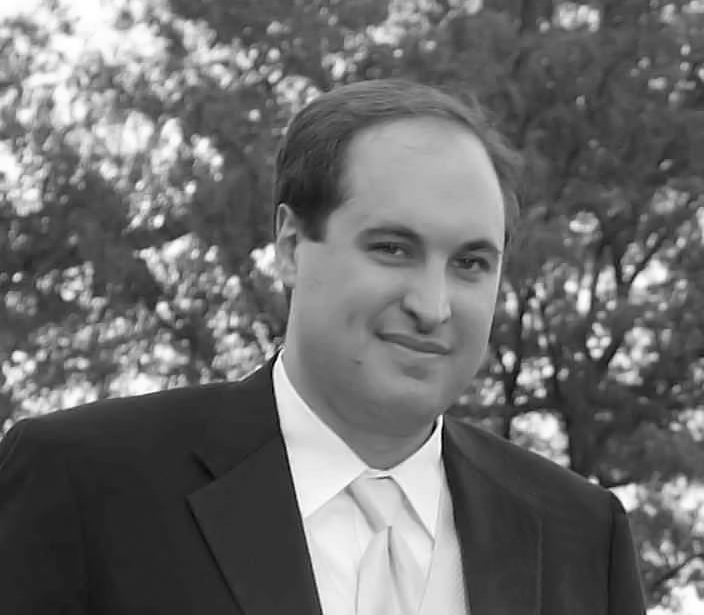 Dave Schlosser, MS
---
Dave first started acting as a health advocate when several of his family members encountered difficulty resolving complex health issues after years of frustrating treatment.
Dave saw his family members shuttled from one specialist to another with little-to-no briefing beforehand or follow-up afterwards. Other times, his family were sent to an academic medical center with no accompanying recommendations by their physician.
Taking matters into his own hands, Dave used his experience as a consultant for Allos Therapeutics, Inc (a publicly-traded oncology therapeutics company) and his B.S in Molecular and Cell Biology from Pennsylvania State University, to reviewing their cases and get them back on the road to better health.
After this, much like Elisabeth, David realised that he could alter his career path to use his training to directly help people in similar circumstances – and that's how he came to work at Patient Navigator.
Dave Schlosser holds a Master's Degree in Clinical Oncology from the University of Birmingham, England. Prior to joining Patient Navigator, he spent over 10 years helping bring exciting new medical research ideas to commercial viability by moving them from the lab to the hands of a commercial partner with resources to develop it into a product.
As a full-time consultant for Allos Therapeutics, Inc. (a publicly-traded oncology therapeutics company), and as an associate at The Scripps Research Institute, he scoured the scientific community for new technologies with commercial potential, evaluated their viability, and helped jump-start their commercial development process.
With a career that dates all the way back to a high-school stint as a genetic toxicology intern at Pharmakon Research International, Inc, Dave has a wealth of experience in the field of medical research.
In his career so far, he has participated in the Howard Hughes Medical Institute's Scholars Program, completed scientific research internships at The Pennsylvania State University, Duke University Medical Center, and Massachusetts General Hospital, earned a B.S. in Molecular and Cell Biology from The Pennsylvania State University, completed graduate work in cancer biology at the Oregon Health and Science University, and trained as an Emergency Medical Technician.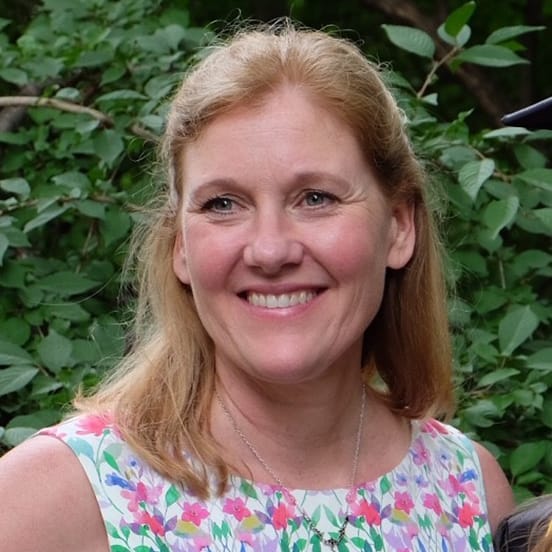 Leslie Sullivan, BSN, RN
---
With a long history of nurturing others and logistical planning, Leslie joined the Patient Navigator team in 2016, bringing with her over two decades of experience in nursing and leading support groups.
On a hiatus from professional nursing to raise her four children, her family lived around the world, including stints in Germany, Russia and the Czech Republic. During this time, Leslie led spouse support groups for deployed service members, ran fundraising events, coordinated the Air Force Base home-school organization, taught religious education, and worked full-time at the US Embassy in Prague.
Upon returning to the United States, Leslie was eager to return to healthcare, and saw patient advocacy and her role at Patient Navigator as the perfect way to marry the nurturing, patient-centered, critical thinking approach of her nursing experience with the organizational skills and autonomous creative thinking she acquired during hiatus.
As Patient Navigator's Nurse Navigator, Leslie enjoys getting to know her clients and uses a holistic approach when developing care plans and solving problems.
Leslie graduated from the University of Arkansas for Medical Sciences with a Bachelor of Science degree in Nursing and as a member of Sigma Theta Tau, the National Honor Society for Nursing.
Recently, Leslie completed a rigorous clinical skills review course at George Mason University and completed the Case Management certificate course from Boston University.
Get in contact with the Patient Navigator team.
---
With over a decade of experience helping families and patients through their illness journey, we're always here to help, even when it feels like you're out of options.
Get in touch today to see how we could help you.
Contact Us
---
PO Box 2432
Reston, Virginia 20195
Please use this form if you'd like to schedule a complimentary 10-minute phone call. Thank you.
---